Things To Do in Doncaster
The Market
One of the best traditional markets throughout England has got to be the Doncaster Market. It even has received praise from many customers and TV celeb chefs. It is widely recognised to be one of the largest and best traditional market located in the North. There are 400 stands; shops and stalls also feature at this venue. It has been a treasured centre of the town for several centuries.
The market occupies about 25% of the refurbished pedestrian centre, which is quite attractive. Anyone will find it to be impressive, with the four huge indoor market halls that each has an extremely distinct character to them. There also are outdoor markets that are bustling and contain a wealth of items.
The City of Doncaster Market is open on Tuesdays, Fridays and Saturdays. There is an antique and bric-a-brac market held at this location each Wednesday. Fruit vendors and people selling fish are likely to be there on Mondays, Wednesdays and Fridays.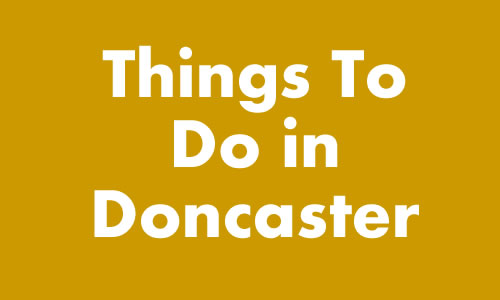 Racecourse
See the extraordinary racing pedigree that is present at the races. The Doncaster Racecourse is possibly one of the most active dual-purpose in all of the United Kingdom. Throughout 2015, they plan on holding 36 National Hunt Flat and flat race gatherings all year long, including the world famous Ladbrokes St. Leger Festival, which is the longest running in the world.
The Doncaster Racecourse provides people with a day that's filled with excitement and a wonderful atmosphere. Large crowds usually gather to the Town Moor race days and have done so for the past few hundred years. It's thought to be one of the best places to race horses in Yorkshire and is one of the best racecourses around Europe.
This venue has been redeveloped in recent years, so people can have an amazing time enjoying the races. The grandstand, with it's five stories, is a true marvel that has many in awe. It includes hospitality suites that are completely private and numerous places for food and drink, as well as fine dining options.
This stunning location is near to Leeds and Sheffield, which makes it easy to visit by the M1, M62, M18 motorways and also the A1.
It's a great place for the whole family for a nice treat as they get to enjoy a day at the races. All under 18's are admitted for free, and there is some family friendly activities that are held on race days, such as live music and kid's events. It can be a casual or formal day whichever you wish to make it. Many women do wear fancy hats and outfits on Ladies Day.
You do not have to be a racing enthusiast to attend though it does help if you have a specific interest in the exciting world of racing!
Brodsworth Hall & Gardens – Victorian Home
Brodsworth Hall, in Doncaster, South Yorkshire, was built by Charles Thellusson, who was incredibly wealthy. It serves as his family's home for more than 120 years. Designed after the popular Italianate style that came about in the 1860s, with grand rooms that are perfectly reminiscent of the Victorian style.
You will find the mummified hooves of the winner of the 1855 City of Doncaster Cup in the Billiard Room. It is an ideal gentlemen's retreat for men who visit the Hall. You are not going to want to miss out on seeing the humongous Victorian kitchen and Aga kitchen, as well as the scullery that still houses the chair of the original housekeeper.
Spectacular Guided Tour
Go on a unique tour of this Victorian house. You will notice that it is just the same as Sylvia Grant-Dalton left it in 1988. She was the last resident to stay in the home, so it is apparent exactly how she lived at the end of her stay. She ran into hard times and low funds, so the grandeur is in contrast to the decline of the home.
The carpets and wallpaper of the library have become faded. You will find clutter from the family in Thellusson's woodworking room. Some oddities that you will come across include the cradle gas mask from the Second World War and a stuffed specimen of an American passenger pigeon said to be rare.
Tea Room
Once you are done exploring, you can visit the tea room and terrace to partake in eating fine Yorkshire food with fresh ingredients sourced locally. Children also can get something from this spread. Take a picnic along if you would prefer to have one in the gardens.
Glorious Gardens
These gardens feature several grand gardens in miniature with gorgeous flowers and various plants and have all been the subject of restoration to the original Victorian splendour. The wild rose dell, statue walks and so much more await you here.
There is a sense of romance about the views you will see in the formal gardens. Be sure to check out the restored summerhouse and period bedding plants.