Carpet Cleaning Services – Barnsley
Welcome to Noble Clean Barnsley – The Local Carpet Cleaners
Noble Clean carpet & upholstery cleaners cover most parts of Barnsley, South Yorkshire and the surrounding areas. We offer professional carpet cleaning for domestic and commercial environments and work hard to revitalise your carpets! Our eco-friendly carpet cleaning products along with our powerful, professional carpet cleaning machines will leave your carpets looking their absolute best and smelling clean and fresh. 
We clean all types of carpets including rugs, lounge, hallways, staircases, bedrooms, and many more. In fact wherever you have a carpet, Noble Clean can clean it!
Fixed price carpet cleaning
Your local Noble Clean Barnsley technician offers a fixed price carpet cleaning service, with no hidden extras. The price quoted is the price that you pay.
Domestic Carpet Cleaning in Barnsley
Even if you don't think the carpets in your home are dirty, they may still need to be cleaned. The majority of damage done to carpets will be hidden under the surface – impossible to see, but easy to smell and trudge through day after day. The carpet cleaning equipment we use allows us to deep-clean your carpets thoroughly and quickly. Regular carpet cleaning will result in you having well-maintained carpets, and your home will see a reduction in allergens, dirt and dust giving a healthier environment for you and your loved ones.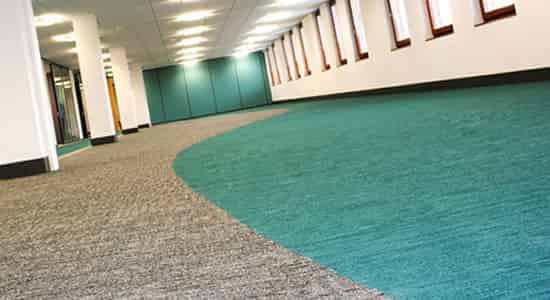 Commercial Carpet Cleaning in Barnsley
Cleaning fluids, in both commercial and domestic properties, are an important part of the mix, one that we take seriously. We only use eco-friendly carpet cleaning products that are safe for the environment, work colleagues and your family, while making sure that these products are also the best for your carpets. That means choosing carpet cleaning products with care so that every home and office we clean not only looks great but that it also remains safe for those who live and work there.
Why Choose Noble Clean Carpet Cleaners?
Not sure if we're right for you? Our list of carpet cleaning clients will certainly help to ease your mind. From traditional homes to student housing, from neighbourhood pubs to high-rise offices, we've cleaned carpets everywhere. We know that every carpet cleaning job is unique and that every carpet is different – and we're ready to help you. Try the Noble Clean Barnsley carpet cleaning service today!
How do we clean your carpets in Barnsley?
We begin the process of cleaning your carpet by pre-treating it with a carpet cleaner. We then agitate the solution using a special machine to loosen the dirt – long enough to allow them to work, but not so long to unduly inconvenience our customers, before rinsing out the solution.
After rinsing, we make sure that as little water will remain in your carpets as possible. The excess water left behind can lead to mould and fungi growth, something we never want to encourage. We believe in cleaning properly, not just leaving behind a mess for our customers. Unlike our competitors, we do not require you to vacuum the carpets before we arrive. We only use state-of-the-art, industry-leading equipment, so it makes more sense for us to carry out that chore for you.
Once we finish cleaning your carpets, we're more than happy to apply a carpet fibre protector for a small extra charge. Carrying out this process will allow you to remove spills before they become new stains – a necessity for those who don't want to deal with excessive calls to the cleaner!
Does the company that you are hiring use professional machinery?
Most low-quality machines put out more water than they can pick up, which leads to damp odours and might cause damage to your carpet. We only use professional machines that can operate up to industry leading 800psi and that cost thousands of pounds. These machines have the extreme power to clean deeply and remove water efficiently, reducing drying times and keeping your carpets safe. Our portable machines are without a doubt, one of the best on the market!
Do your carpet cleaners have insurance?
You should only work with a company that is insured. If a carpet cleaner damages your carpet, general liability insurance won't cover the cost of having it replaced or repaired. You might pay a cheap carpet cleaner only a few pounds to get your carpets cleaned, but end up with hundreds of pounds in uncovered damages. We carry public liability insurance of up to £5million that includes the items on which we work, which means if we make a mistake, you won't be the one who pays for it.
Book a carpet cleaning in Barnsley
You can book a carpet cleaning technician over the phone, by email or via our online contact form. Your carpet cleaners will be booked into a 1-hour window as we will require someone to be at the property when the carpet cleaning takes place.
Where do we cover?
Carpet Cleaning in Barnsley and surrounding areas including:
S70, S71, S72, S73, S74, S75.
© 2020 Noble Environmental Solutions Ltd T/A Noble Clean