Gutter Cleaning Cheltenham
Industry leading gutter vacuum system guarantees the best results
£5million public liability which INCLUDES items being worked upon
Modern town house to large detached
At Noble Clean, you get nothing but the best. We are a family run business that believes in the personal touch. We pay great attention to detail, and we do not hesitate to go the extra mile to please our customers. Gutter cleaning Cheltenham offers a supreme quality service and our highly driven workforce sets us apart from our competitors. The price we quote is the price that you pay.
No hidden extras – Guaranteed!
So, no need to climb ladders to see if you have blocked guttering. Our fully insured Cheltenham gutter cleaning service includes a recorded inspection, before any work commences. We will remove moss, dry leaves and debris that may have accumulated to leave your gutters operating efficiently. The fully insured cleaning procedure will be carried out by a fully certified and insured technician. Our staff carry all the necessary equipment with them to get the job done as quickly as possible without compromising on the quality of work. Contact us for a free quote and get clear gutters today!
Fixed cost gutter cleaning Guarantee!
Your local technician at Noble Clean, offers a fixed price service, with no hidden extras. The price we quote is the price that you pay.
Domestic gutter cleaning is the mainstay of our business and it's enabled us to achieve the experience required to solve a variety of awkward jobs. After the clean, we take away all the debris that we remove from your gutters and our gutter cleaning services are available anytime throughout the year.
Commercial Gutter Cleaning
The Noble Clean commercial gutter cleaning service is ideally suited to companies who need their gutters cleaned by a professional & dedicated team of technicians, without the hassle of hiring expensive equipment. All our cleans are carried out from the safety of the ground.
We provide our gutter cleaning services to buildings of 3 storeys and more with our ladderless system, which reaches up to 50ft high. Our gutter cleaners are very experienced, and you can rest assured that only professional staff will be performing the work on your property.
Why it's so important to keep your gutters clean
The unwanted rainwater that collects on your roof runs down and away from your house via the guttering. However, these same gutters collect moss and dry leaves, as well as develop mould. Additionally, roof slates may be dislodged and become trapped in the gutter amongst the dirt residue. The accumulation of debris will inevitably result in iron gutters rusting or becoming loose and breaking away which will require work and a replacement part quote, due to water damage. Also, if the water cannot freely drain from the gutter during winter, it gradually becomes ice and can cause serious damage, which may even require extra work such as replacement of the gutters. More problems can emerge if insects, wasps or nesting birds, build nests among the debris gathered in the gutter.
Why is Cheltenham gutter cleaning service necessary?
A blocked gutter will not operate efficiently, as the accumulated leaves and debris will restrict the flow of water into the down pipes. Inevitably the excess water will spill over the sides of the gutters, onto the walls on the exterior of your property. The need to conduct expensive repairs and painting will become a reality over time, to restore the appearance of your property. Blocked gutters will also require replacement eventually, as it will become damaged. Additionally, as the water in the gutter freezes during winter, the weight will weigh down the gutters, resulting in damage to both the gutters and the roof. In exceptional cases, the weight of the ice can cause the gutters to separate from their fixings and create further quote damage. By cleaning the gutters on a regular basis, these issues can be avoided.
Be proactive – The most suitable time to clear gutters
To extend the life of the gutters and to reduce work damage, it is essential that the cleaning of the gutters is scheduled, similar to other work & maintenance tasks in the home. They should be cleaned at least twice per year in Gloucestershire, at the beginning of spring and autumn. The removal of the leaves will be an easier work process at the beginning of autumn, as they are still dry. As precipitation occurs, the rain will travel more freely through the gutters, and there will be minimal damage if any at all to the gutters, as the water flows into the downpipe. Without debris entering the down pipe, clogging will be prevented, and you will avoid expensive repairs. In early spring, if the gutters are cleaned, the water will flow freely and allow for the identification of any work needed to rectify roof damage that has occurred as a result of winter storms.
Do-It-Yourself or employ gutter cleaning professionals?
The task of professional gutter cleaning can be very challenging physically and requires the investment of a good amount of time and the cost of a ladder. If you are not inclined to carry out the task of cleaning the gutters yourself, then it is advisable that you contract the services of Noble Clean Gloucestershire, Cheltenham gutter cleaning service, who are fully insured to perform the job for you and have years of gutter cleaning experience. Free quote for all jobs!
It is the responsibility of property owners to ensure that they maintain their building and clear guttering in a manner that promotes health and safety. Complying with the current laws would be in the best interests of both themselves, their neighbours and passers-by. Once the guttering becomes clogged, there can be unwanted incidents and high costs involved. Gutter cleaning service at least twice each year will divert the rain into the storm water drains and maintain them in working order..
In the maintenance of your property, you should not be concerned only with the interior of your home, but the external areas as well. Preserving the roof over your head provides the security you need and ensures that your home provides shelter and security for your family for several years to come. You need to have the gutters cleaned periodically, and any areas that are not easily accessible, inspected on a regular basis with our gutter cleaning system – no cherry pickers needed.
We are here to help!
We are happy to hear from both residential and commercial gutter cleaning services customers in Gloucestershire that would benefit from our professional gutter cleaning services. We currently clear gutters in the majority of the Cheltenham & Gloucestershire area and if you suspect your gutters or guttering may be blocked, and you would like us to carry out a detailed survey, before cleaning commences, please call us or contact us. For questions about gutters, call us about gutter cleaning cost or a gutter cleaning quotation, more information or to book a visit by one of our fully insured expert gutter cleaning service technicians, please call us today for a 1 man team gutter cleaning cost free quote!
Some areas can also offer other services in addition to our professional gutter cleaning services such as a patio cleaning service, gutters repairs, driveway cleaning service, gutter repair work fee, window cleaning, replacement parts, jet washing, gutter repairs, roof cleaning process, window cleaners, gutter cleaners, driveway cleaning, jet washing service, conservatory roof cleaning, patio cleaning, imaging system, gutter repair, driveway cleaning service, roof cleaning, cleaning gutter, jet washing, window cleaning services, patio cleaning service, fascia boards, gutters repairs, conservatory roof cleaning, sky vac pole system, Cheltenham gutter clearing service. Our company number, privacy policy and cookie policy are available on our Gloucestershire company info page.
Cheltenham Gutter Cleaning Prices
Modern Terraced/Town House
Included Free With House Gutter Clean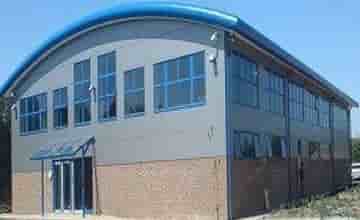 Where do we cover?
Gutter cleaning in Cheltenham and the surrounding areas including:
Aldsworth, Andoversford, Badgeworth, Bamfurlong, Bourton-on-the-Water, Brockhampton, Calcot, Charlton Abbotts, Charlton Kings, Chedworth, Clapton, Cold Aston, Coln Rogers, Coln St. Dennis, Compton Abdale, Condicote, Cutsdean, Didbrook, Eastington, Farmington, Fossebridge, Great Rissington, Greet, Gretton, Guiting Power, Hailes, Hampnett, Hawling, Hazleton, Icomb, Little Rissington, Lower Chedworth, Lower Coscombe, Lower Dowdeswell, Lower Slaughter, Lower Swell, Maugersbury, Middle Chedworth, Montpellier, Naunton, Northleach, Notgrove, Old Hinchwick, Prestbury, Salperton, Sevenhampton, Seven Springs, Sherborne, Shipton Oliffe, Shurdington, Southam, Stanley Pontlarge, Stanway, Staverton, Stow on the Wold, Temple Guiting, The Reddings, Toddington, Turkdean, Upper Dowdeswell, Upper Rissington, Upper Slaughter, Upper Swell, Whittington, Winchcombe, Withington, Wood Stanway, Wyck Rissington, Yanworth
GL50, GL51, GL52, GL53, GL54, GL55, GL56.

We cover other parts of Gloucestershire including Gloucester.
Noble Clean Cleaning Cheltenham
© 2020 Noble Environmental Solutions Ltd T/A Noble Clean