We use only the very best eco-friendly oven cleaning products
Industry leading equipment guarantees you the very best results
£5million public liability which INCLUDES items being worked upon
No hidden extras – Guaranteed!
Prices start from only £60.00
At Noble Clean, you get nothing but the best. We have a great deal of knowledge and expertise in the field of oven cleaning Cardiff. We are a family owned business that believes in the personal touch. We pay great attention to detail, and we do not hesitate to go the extra mile to please our customers. Supreme quality service and highly driven workforce set us apart from our competitors. The price we quote is the price that you pay.
No hidden extras – Guaranteed!
So, leave all the dirty work to our experts. Our Cardiff oven cleaning service covers all parts of your appliance. We will cleanse all of the greasy, dirty parts such as doors, burners, knobs, and racks. The interior walls and fan will get the same treatment. The cleaning procedure will be carried out by a fully certified and insured technician. Our staff carries all the necessary equipment with them to get the job done as quickly as possible without compromising on the quality of work.
OVEN CLEANING CARDIFF
PROFESSIONAL OVEN CLEANERS
What makes us the best in the business?
• We give you the best value for money oven cleaning service in Cardiff. Our team of professional oven cleaners will get the job done safely and efficiently.
• We can assist you in most parts of Wales.
• By hiring us, you get a fully insured company.
• All our staff members and contract partners are certified and extensively trained for all kinds of cleaning work.
• Noble Clean offer fixed rates with no hidden charges whatsoever. The life of your oven will increase drastically with proper and timely maintenance by our Cardiff oven cleaners.
• We make use of safe and eco-friendly products. Our Cardiff oven cleaning service comes with the guarantee of safety and wellbeing and follows safe cleaning techniques. You can rest assured that there will be no residues, and your oven can be used immediately after our work has been completed.
Also, besides oven cleaning, we cleanse and maintain other appliances in your kitchen such as hob cleaning, extractor cleaning, microwaves, washing machines, fridges, fridge/freezers, dishwashers and even BBQ cleaning. Although we are not the cheapest, our rates are highly competitive and our level of service unmatched.
Cardiff Oven Cleaning Prices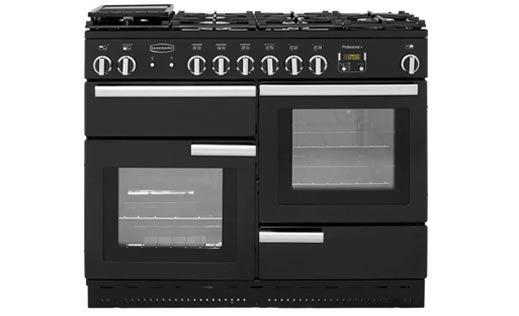 OVEN CLEANING IN CARDIFF BY NOBLE CLEAN

Noble Clean presents an affordable and trustworthy oven cleaning service in Cardiff and surrounding areas. We are fully mobile, local and have a great team of professionals, experienced and fully equipped for the job in hand. 
Our bespoke oven cleaning service is suitable for homeowners, tenants & landlords, letting agents and estate agencies, property management companies, private businesses, and student accommodation.
We provide a professional oven deep clean service that you will find beneficial for your own home or when moving out of your privately rented accommodation. We understand what estate agents and landlords need and we deliver consistently time after time. 
We are a fully insured company, and all staff are DBS checked for your safety and peace of mind.
We're not speaking about a quick wash and wipe! You would be getting an out-and-out deep clean when you hire our oven cleaning service. Our oven deep clean includes a thorough strip and clean, even the parts you cannot see. We remove the doors (where applicable), racks, back panel and even the fan! Racks, trays and fan are thoroughly cleaned in our eco-friendly, hot water dip tank that is located on our fully equipped mobile workshop. All the carbon build up is removed from the oven's enamel surfaces and polished to leave your oven looking like new! For a complete description of our services, please view our commonly asked questions page.
Noble Clean oven cleaners in Cardiff will leave your cooker sparkling, smelling fresh, and thoroughly cleaned!
We MUST have running hot water and electric when we arrive to clean your oven!
Contact us to book our oven cleaners Cardiff and surrounding areas.
For frequently asked questions, visit our FAQ page.
Oven Cleaning in Cardiff – Cooker Cleaning – Oven Deep Cleaning Cardiff
Troubleshooting Guide
From our vast experience and working knowledge of ovens, we have created a checklist of potential problems that have previously been encountered by our Cardiff oven cleaning customers. You may be experiencing some of these with your appliance right now, and we have listed the remedies below that we can carry out to solve these issues for you:
1. Does your oven smoke when in use? – Usually, this can be caused by a build-up of grease and carbon on various parts of your oven. We can rectify these with our deep cleaning service that uses high quality non-toxic, eco-friendly products and industry leading equipment. When our service is complete, you will be free to use your oven immediately without creating any smoke in your kitchen.
2. Do you have dirt ingress or drips inside your oven doors? – Problems like this can be very annoying as this may be visible from the outside leaving you potentially embarrassed and worried that visitors to your home may notice. Our oven cleaning service provides a thorough deep clean of your appliance that includes removal of doors, strip, clean and refit. We also remove all shelving and any removable sides, and they are all placed in our heated dip tank that is professionally custom made and fitted to the rear of our vehicles. All our heated dip tanks use non-toxic, eco-friendly cleaning solutions which make your items look like new in around 30 minutes.
3. Do you struggle to see through your oven door when cooking is in progress? – As with the process above, when we have completed your deep clean we leave your oven doors looking like new so you can check your food without the need to open the door. If your oven bulb is no longer working, we will also replace that for you completely free of charge!
4. Does your kitchen heat up whilst using your oven? – A common problem with many used ovens is that the main door seal deteriorates over time. We have seen this happen often on appliances as little as five years old. This causes heat to escape during the cooking process which means your food will take longer to cook than expected, uses more power and can make your kitchen unbearably hot. During the oven cleaning process, our expert technicians will inspect your door seals for failure and advise if they require replacing. A replacement seal can be ordered for you, at additional cost, or you can order your own before we arrive and we will fit it for you free of charge!
Our deep cleaning experts will clean your oven VERY thoroughly including the parts that are difficult to see or access. The process includes removal and cleaning of the fan that then allows us to clean behind it. You can rest assured that your appliance has been professionally deep cleaned to remove all traces of grease and burnt on carbon even in the hardest to reach areas.
Although most of our oven cleaning Cardiff work is carried out in domestic homes, we also offer our high-quality services to local businesses including private landlords, letting agents and estate agents. We also offer an end of tenancy cleaning service for both landlords and vacating tenants that guarantee you your deposit back!
We are happy to hear from all local businesses that have a semi-commercial kitchen and would benefit from our oven cleaning solutions. We currently cover the majority of the Cardiff area and if you would like a single or double oven, hobs, grills, microwaves, washing machines, fridges, fridge/freezers, dishwashers, BBQ's or extractor hoods and filters cleaned, please contact us. For questions or more information or to book a visit by one of our expert technicians, please contact us today.
WHERE DO OUR CARDIFF OVEN CLEANERS COVER?

Noble Clean's oven & aga cleaners cover all locations within Cardiff and the surrounding areas including:
Aberford, Rumney, Trowbridge, Llanrumney, St. Mellons, Ely, Caerau, St. Fagans, Culverhouse Cross, Canton, Leckwith, Fairwater, Danescourt, Llandaff, Riverside.
CF3, CF5, CF10, CF11, CF14, CF15, CF23, CF24, CF30, CF31, CF32, CF33, CF34, CF35, CF36, CF37, CF38, CF39, CF40. CF41, CF42, CF43, CF44, CF45, CF46, CF47, CF48, CF60, CF61, CF62, CF63, CF64, CF71, CF72, CF81, CF82, CF83.
Noble Clean Cardiff Oven Cleaning
© 2020 Noble Environmental Solutions Ltd T/A Noble Clean